We have been waiting patiently for this amazing project to be completed.
Finally the finish line is in sight.  By December we will be renting out these amazing units as short term holiday stay on a 5 star basis, Scarborough has not seen before!!! Tell your family and friends, those coming to visit Perth that excellent accommodation will now be available!1 and 2 bedroom units will be available and all have full sea views, literally walk out the front door, over the road to experience Scarborough's iconic beaches and Cafe Strip.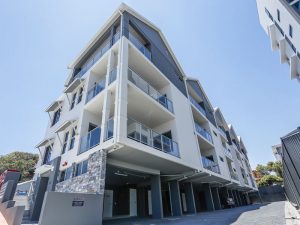 Contact Deb for any bookings you would like to secure before it goes up on line and if wanting to discuss how to invest in this incredible development don't hesitate as they are virtually SOLD out!!!!!